The Hybrid Mat
product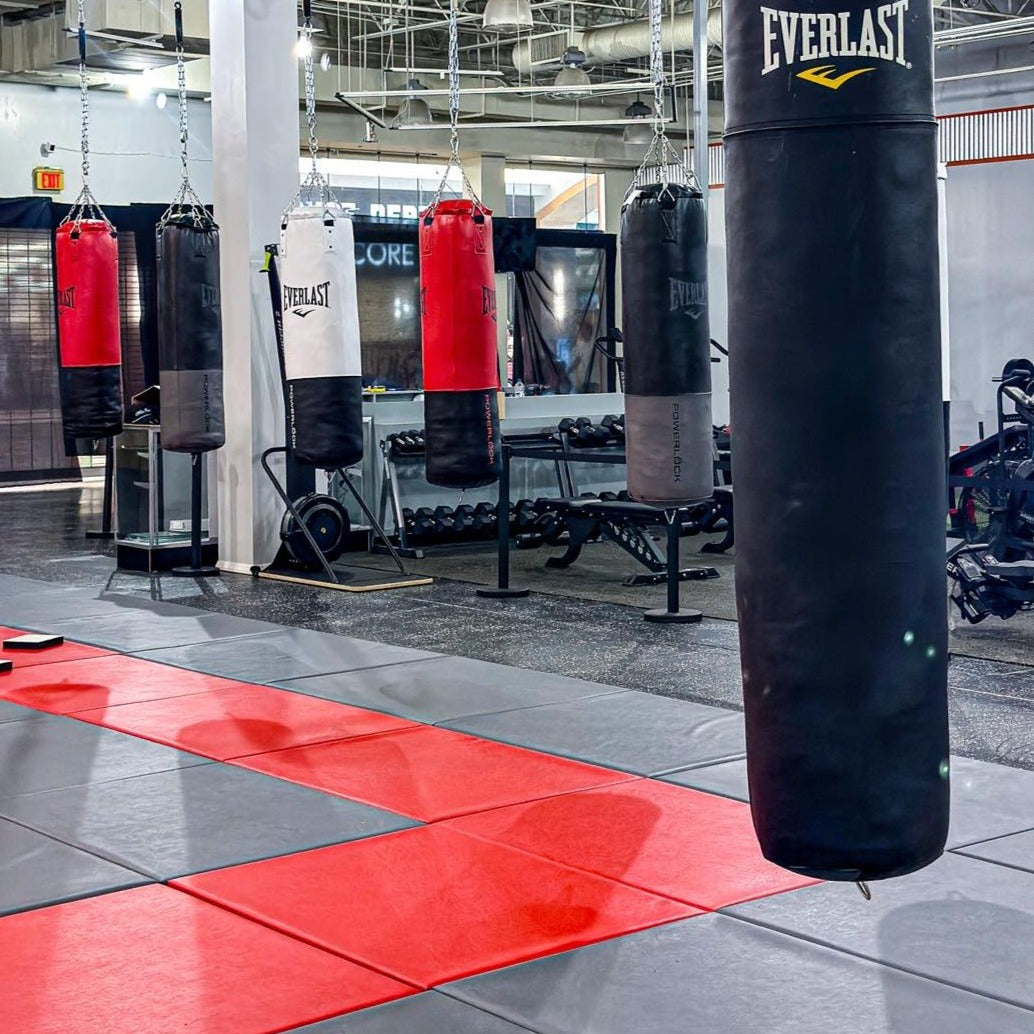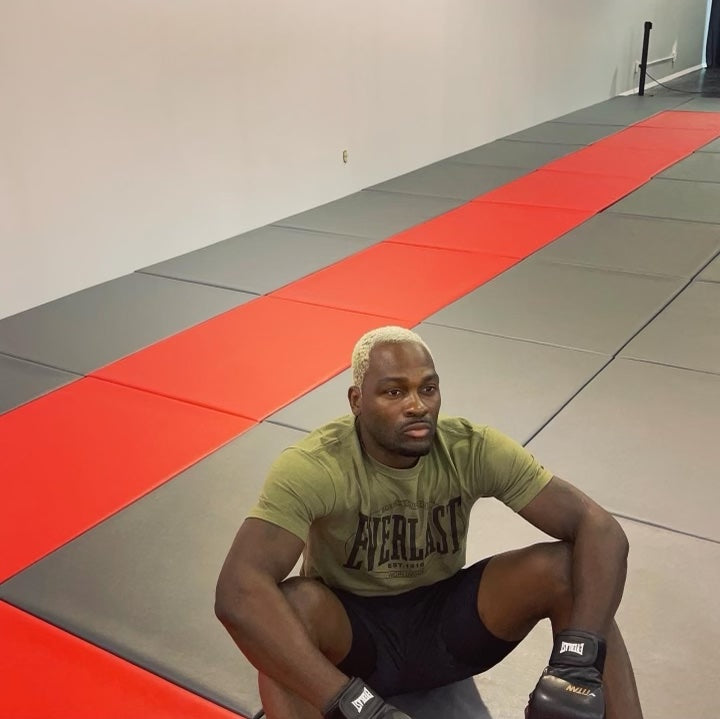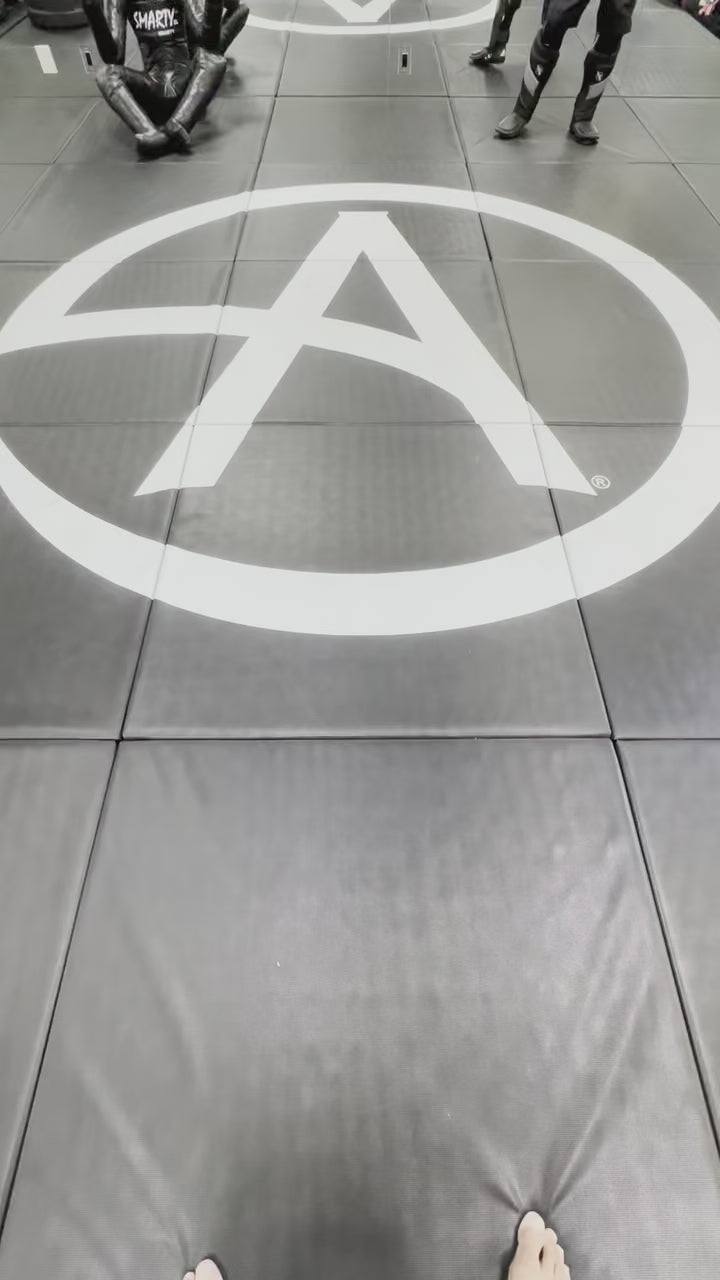 The Hybrid Mat
SKU: RSHM43
Looking For a Custom Mat?
The Resilite Hybrid Mat is the pinnacle of training mats designed for those who require the best. With its innovative features and robust construction, it stands ready to support your journey towards greatness. Order now and elevate your training environment with the mat that champions choose. 
Premium Impact Absorption:

Featuring Resilite's exclusive foam technology, the Hybrid Mat provides critical shock absorption, keeping athletes safe while they push the limits of their abilities.

Hook and Loop Fastening System:

Say goodbye to the hassle of taping or framing mats. Our System ensures a secure, flush fit that won't come apart during the heat of competition or intense training sessions.

Durable and Easy to Clean:

Made with reinforced, heavy-duty vinyl from North America, our mats are not only built to last but are also simple to maintain, repelling dirt and sweat for a hygienic workout environment.

Customization at its Finest:

With Resilite's Digiprint technology, the Hybrid Mat transforms into a canvas for your branding. Showcase your logo or motivation on your mats. 

Proudly American:

Like all Resilite products, the Hybrid Mat is manufactured in the USA with the highest standards of quality, supporting local jobs and craftsmanship.

 
---
The Ultimate Mat Solution for MMA, Karate, Jiu-Jitsu, and other Combat Sports
WHY THE RESILITE HYBRID MAT?
In mixed martial arts, the quality of your training mats can be the difference between winning and losing, between being injured or still being able to do what you love.
You Can Interchange the Mat Surface
Order your mat to meet the feel or grip you need. Change your mat surface as your training changes.
Say Goodbye to Having To Framing in Your MMA Mats
Our connection system eliminates the need for building a border; each mat is connected, creating a system that does not require the need for extra money on framing in the mats. This innovation not only saves money but also reduces a hard barrier around your mats, ensuring a safer training environment.
Unmatched Impact Protection:
There is not a martial arts mat on the market that utilizes Resilite's exclusive foam technology, the Hybrid Mat offers industry-leading impact protection, safeguarding athletes from the throws and falls inherent to MMA training.
The Ultimate Mat Solution for MMA, Karate, Jiu-Jitsu, and other Combat Sports Training
American Made MMA Mats
See The Different Hybrid Surfaces At Work
Marab Dvalishvill on our Smooth Surface
Criss Angel on our Textured Fabric
Why You Buy a Resilite Hybrid Mat
You Only Have One Body and Mind Protect It.
Choose Resilite's Hybrid Mat for a training environment that promotes skill development, optimal performance, and safety, ensuring you're always at your best. Elevate your training – choose Resilite.
The Perfect Surface for Every Need
Our Hybrid Mat is a game-changer that offers two distinct surfaces and an innovative locking mechanism that allows for effortless changeover. The first surface is a smooth texture made of our top-quality 18-oz vinyl – perfect for rolling, grappling, and traditional MMA sessions. The other surface is a non-skid fabric texture that stands ready for heavy-duty use, making it ideal for defensive tactics training in full gear.
Adaptable Surface Customization
Unleash the versatility of our mats with their ability to customize the surface. Featuring a user-friendly locking mechanism, you can effortlessly switch between different surface options. Whether you need more grip for a traditional MMA mat or smoothness for rolling and grappling, our hybrid mats can adapt almost instantaneously. This adaptability ensures optimal performance and efficiency, streamlining your training space and elevating your facility.
Unmatched Impact Protection
At the core of our mats lies the highest quality foam. The foam core is paramount in training, and our Hybrid Mats truly shine in this aspect. With an advanced impact absorption foam core, our mats are designed to absorb the impact from high-impact moves, meeting the highest ASTM impact standards. Feel empowered to push your boundaries and refine your skills with confidence.
Innovated Mat Connection
Step into the future of MMA training with our patent-pending connection system, specifically designed for our MMA tile mats. Say goodbye to the inconvenience of traditional wood or metal frames - our revolutionary technology seamlessly connects each mat, forming a cohesive and dynamic training system tailored to your needs.
The Importance of Impact Protection and Surface Texture for MMA Fighters
Texture plays a crucial role in providing the necessary grip for MMA fighters to execute their techniques effectively. It ensures that their footing remains secure, especially during stand-up exchanges and takedowns, reducing the risk of slips and falls.
Impact protection, on the other hand, is essential for safeguarding fighters against injuries. MMA involves high-impact moves, throws, and ground fighting, and a mat with superior impact protection can significantly reduce the force transmitted to a fighter's body upon impact. This, in turn, minimizes the risk of sprains, strains, and more severe injuries, allowing fighters to train and compete with confidence and focus on refining their skills.
In the world of MMA, the right combination of texture and impact protection can make all the difference in ensuring both safety and top-notch performance.
The Importance for Defensive Tactic Training
We understand the crucial role of defensive tactic training in law enforcement and military operations. Our Hybrid Mat provide a safe and effective surface for intensive training sessions. The adaptability and impact protection offered by our mats ensure that officers and military personnel can practice and refine their defensive techniques with complete focus and confidence.
From practicing takedowns to perfecting submission holds, our mats provide the necessary cushioning and support to reduce the risk of injuries during training. With their versatile surface options, our mats can be adapted to simulate real-life scenarios, allowing officers and military personnel to train for a variety of self-defense situations.
Investing in high-quality mats designed specifically for defensive tactic training not only enhances the safety and effectiveness of training sessions but also instills confidence and readiness in law enforcement officers and military personnel. We take pride in providing reliable and durable mats that meet the rigorous demands of defensive training.