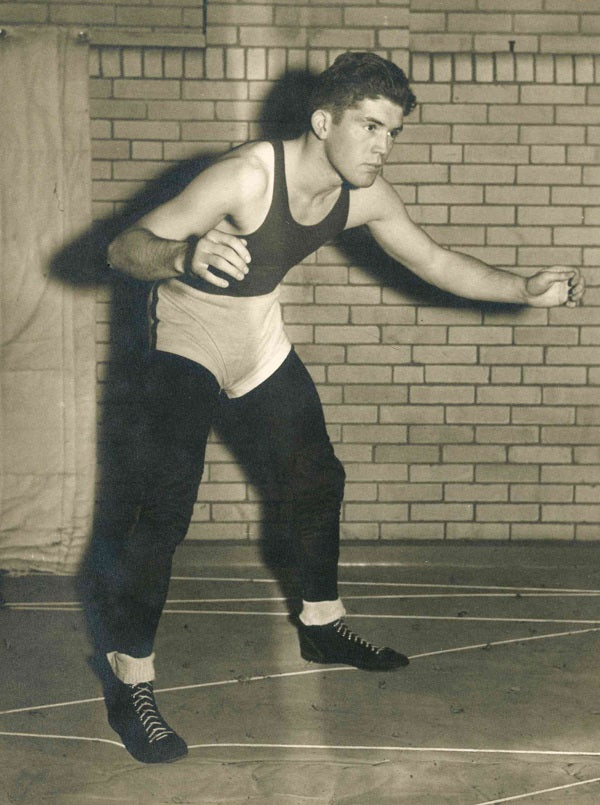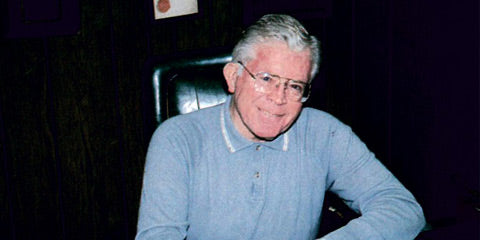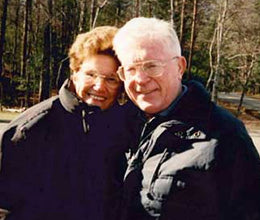 One of the reasons Resilite is a vibrant and innovative company today is the strong foundation that was laid by the leadership of our founder, Warren F. Tischler. Warren was a graduate of Wyoming Seminary Preparatory School and the Wharton School at the University of Pennsylvania. He wrestled all through Prep School and college and won several YMCA Division Wrestling Titles. After serving in the Army during WWII, he returned to wrestling and won the Middle Atlantic AAU Title for his weight class.
During his wrestling career, Warren experienced the difficulties of wrestling on the old-style horsehair felt wrestling mats. He required several knee surgeries from injuries and infections sustained on those mats, and it was these experiences that ultimately inspired his future work. Warren loved wrestling, and it was this love that led him to develop a new type of wrestling mat that would make the sport of wrestling safer and more enjoyable for future generations.
After an early successful career in the hotel and restaurant industry, Warren began selling athletic mats and equipment—and began work on his own wrestling mat. From humble origins in a used car garage in Sunbury, PA, Warren founded Resilite Sport Products, Inc., and proceeded to develop the insular foam mat that is the standard in use in the world today. His method of dropping raw eggs from two-story buildings onto Resilite mats to prove their shock absorbency made him a sales legend! His honesty, integrity and sense of fairness as he continued his passion for wrestling product excellence remain strongly held values of the company he founded to this very day.
Warren was formally recognized for his contributions to wrestling and the development of the wrestling mat when he received the Order of Merit from the National Wrestling Hall of Fame in 1987. His hard work, perseverance and love of wrestling propelled Resilite to achieve recognition as the world's largest manufacturer of wrestling mats and wall padding.
Warren married his soul-mate Jean Louise Billings in 1947. They were married for 56 years, and they leave a legacy of 5 children, 11 grandchildren, and 5 great-grandchildren. Jean served as the secretary of Resilite and was instrumental in establishing lasting relationships with Resilite employees, customers and dealers at wrestling functions and in their homes.
Resilite remains a family-owned business to this day.