10' x 10' Home-Use Classic Mats
product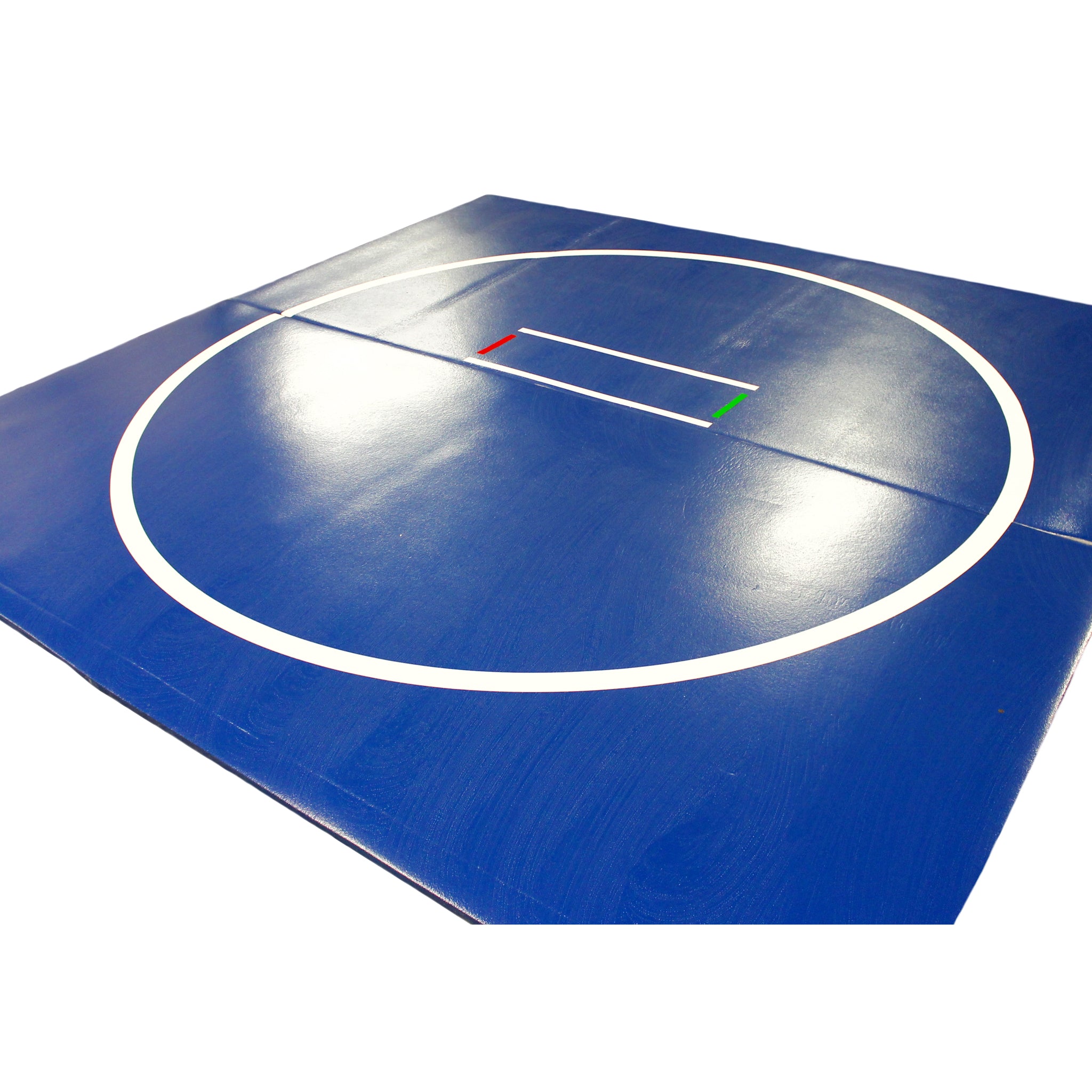 10' x 10' Home-Use Classic Mats
SKU: HUFG5103
---
Experience the Unrivaled Wrestling Training with the Resilite Home Use Classic Wrestling Mat – Embrace the Championship Standard!
Step into the world of elite wrestling training right from the comfort of your home with the Resilite Home Use Classic Wrestling Mat. This mat is not just any ordinary wrestling surface; it's the go-to choice in 99% of Division I wrestling rooms and holds the prestigious title of being the official mat of the NCAA. Now, you can bring this championship standard right into your home and take your wrestling prowess to new heights.
KEY FEATURES
Trusted by Champions: When it comes to wrestling at the highest level, champions and coaches across the nation rely on Resilite. With the Classic Wrestling Mat, you're tapping into the same top-tier quality and performance that the best collegiate athletes use to sharpen their skills.
Unmatched Durability: Crafted with meticulous attention to detail, the Resilite Classic Wrestling Mat boasts exceptional durability. It can handle the demands of rigorous training sessions, ensuring it stays resilient and supportive throughout your wrestling journey.
Official NCAA Mat: As the official mat of the NCAA, this wrestling surface meets the strictest standards of excellence and safety. Now, you have the privilege of training on the very same surface trusted by the nation's finest athletes and coaches.
Perfect for Home Use: Whether you're a dedicated wrestler seeking daily practice or a passionate parent looking to support your aspiring grappler, the Resilite Home Use Classic Wrestling Mat fits seamlessly into your home. It comes in sizes suitable for various spaces, from basements and garages to spare rooms, providing an authentic training ground within arm's reach.
Premium Performance: Our Classic Wrestling Mat offers an optimum blend of firmness and shock absorption. This balance allows for steady footing, secure landings, and reduced impact on joints – crucial elements for refining techniques and minimizing injuries.
Easy Setup and Maintenance: Setting up your wrestling space is hassle-free with this mat's user-friendly design. Additionally, its surface is easy to clean and maintain, ensuring you can focus solely on your training without worrying about the upkeep.
More than Wrestling: While designed for wrestling excellence, the Resilite Classic Mat caters to various activities. Utilize it for other grappling sports, martial arts, or even general fitness workouts.
Elevate your wrestling experience and pursue greatness with the Resilite Home Use Classic Wrestling Mat. Train like a champion, hone your skills, and enjoy the unbeatable confidence that comes from practicing on the very best. Step onto the mat of champions and unleash your full potential today!
*Home-use mat sizes are approximate. Some variations may occur to accommodate size/weight shipping constraints.
1 Roll of Mat Tape (3" x 16') included
Shipping not included

Shipping to Lower 48 only 


Guarantee: 1-Year Limited Warranty