XLE Vault System
product
XLE Vault System
SKU: RVS51048
---
This six-piece Vault System can be configured to meet all USAG Xcel through L7 competition specifications.

The XLE Vault System is a multi-configurable unit that measures 5'W x 10'L x 48'H when assembled. Broken down, individual components can be used throughout your gym.
Can be configured to meet all USAG Xcel through Level 7 competition specifications
Features the exclusive suede Numbered Target Zone
Multi-configurable for the most flexibility in training your gymnasts
The six-piece system allows individual components to be used throughout the gym
When fully assembled measures 5' W x 10' L x 48" H
System consists of (2) 5' x 5' x 8" mats, (2) 5' x 10' x 8" mats, and (2) 5' x 5' x 24" mats
Top and side are customizable in your choice of heavy-duty 18-oz. vinyl colors
Available in your choice of 14 vinyl colors on the sides and on the top. However, one color only with online purchases. To mix colors, please contact the Resilite office at 1-800-843-6287.
~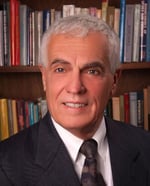 "While matting alone should never be used in place of skill progressions, selection of the proper matting set-up remains an essential first-step to ensuring a reasonably safe environment. A matting set-up that has been specifically designed and tailored to enhance safe and effective skill progressions is what the industry expects.
And that is why innovative products such as the XLE Vault System as well as the Seven Block Skill Trainer by Resilite remain top choices of coaches-in-the-know for progressive skill development."
Gerald S. George, Ph.D.
Biomechanics/Sport Safety
Author: Championship Gymnastics
~