CLIMBING WALL MAT SYSTEMS
Whether it's Top Rope, Bouldering, Traverse, or home-use rock climbing, let Resilite design the best fixed or security mats for your application and space.
REQUEST A QUOTE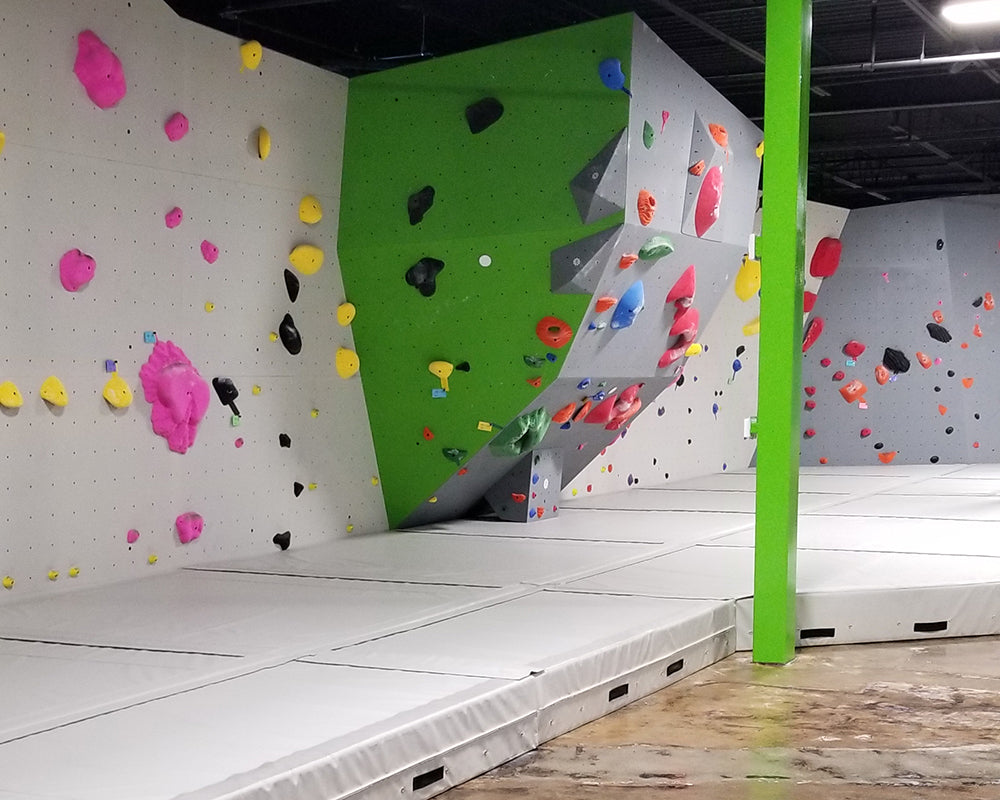 ELEVATE YOUR CLIMBING EXPERIENCE
All of Resilite's Climbing Wall Mats are manufactured in the United States using the latest technology and highest-quality materials available. Both Fixed and Security Climbing Mats can be designed to meet your space for Top Rope, Bouldering, and Traverse climbing spaces.
Resilite offers a vast line of protective product solutions for hard-to-protect areas such as beams, poles, corners, edges, and to protect flooring or any other area of your facility.
Resilite's Climbing Facility Custom Padding Solutions can also be designed for indoor or outdoor applications. Offer quality protection outside the gym, with custom, portable crash pads designed for bouldering locales or other natural climbs. Bouldering mats and outdoor industrial pads include UV protection. For outdoor Climbing Wall Mats, please contact us to discuss your options.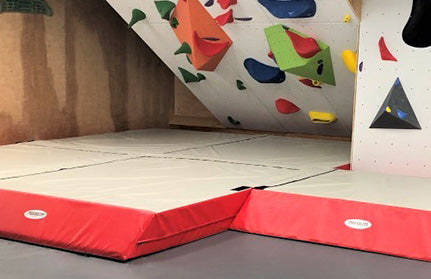 UNMATCHED QUALITY
For ultimate impact protection, Resilite only uses the highest-quality Polyethylene and Polyurethane foam cores. Based on your Climbing Wall, Bouldering Mat, or Crash Pad specifications, Resilite will custom-develop a padding solution designed for your area, including specific shapes, width, and thicknesses.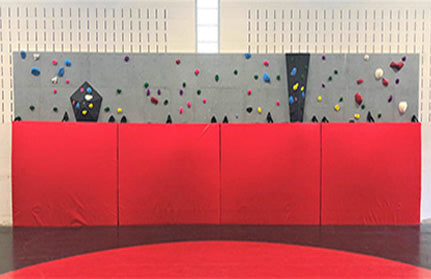 CUSTOM OPTIONS
Restrict access to your climbing wall while not in use with strategically located 2-inch loop handles with bolt locking mechanism. Secure your mats to the base of the climbing wall with anchor tabs and grommets. Eliminate pass-through seams with wide hook-and-loop surface connection flaps. Have other needs, like custom climbing wall crash pads or crash mats? Resilite will find a solution for you.
---
Resilite Climbing Drag Mats are designed to be easily relocated to a position under the climber to help reduce the severity of impact in the event of a fall from the wall. The 8" thick drag mats are made with a smoke Denier top and charcoal 18-oz vinyl bottom and sides.
Layered open/closed cell foam core provides soft- and firm-side landing options
Soft-side landing surface is a Denier material to clean shoes before climbing
Firm-side landing surface is a heavy duty 18-oz double-coated vinyl that is easily cleaned and disinfected
Grommets provide air release to aid in shock attenuation on impact
Large heavy-duty zipper for access to foam core
Handles on two ends to easily relocate the mat
NOTE: Always keep in mind, no amount of matting can eliminate the possibility of an injury and will only serve to potentially mitigate or reduce the probability of an injury.
Pickup available at 200 Point Township Drive
Usually ready in 5+ days
8" Climbing Drag Mats
5' x 6' x 8"
200 Point Township Drive
Northumberland PA 17857
United States
800-843-6287
REQUEST A CLIMBING WALL MAT QUOTE
CLIMBING WALL MAT SYSTEMS
page