GI OR NO GI ... PERFECT FOR ANY DISCIPLINE
From Brazilian Jiu-Jitsu, Tae Kwon Do, Karate, and Judo to Self-Defense and Mixed Martial Arts, Resilite offers solutions for every mat flooring need.
Request A Quote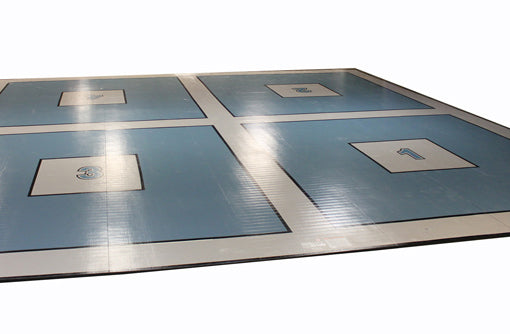 LITEWEIGHT ZIP MATS
Eliminate the tape with Resilite's Zip Mat, featuring the best closed-cell, cross-linked foam core to provide great impact protection when training. Our exclusive zip connection system creates a water-tight seal, for a tape-free mat that quickly and easily locks together. Customize your mat with artwork and lettering to create a high-performance training mat for gym or home.
Request A Quote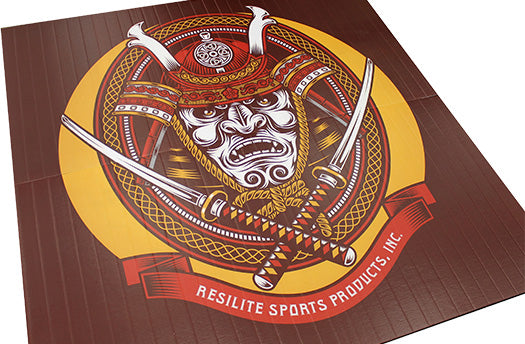 EXCLUSIVE DIGIPRINT TECHNOLOGY
Take Your Mat from Ordinary to Extraordinary
Create vibrant, dramatic designs using high-resolution, photo-realistic graphics and images with Resilite's exclusive printing technology. DigiPrint allows you to create unlimited design possibilities with amazing quality.
DigiPrint is available on any new LiteWeight Mat or Wainscot Wall Padding
Request A Quote
RESILITE MARTIAL ARTS MATS AND PADDING
Resilite Classic and LiteWeight Mats are perfect for a variety of martial art styles; from striking and stand-up styles like Karate, Tae Kwon Do, Muay Thai, and Kickboxing, to grappling ground-style martial arts like Brazilian Jiu-Jitsu, Jujutsu, Aikido, Judo and Hapkido.
If you are the owner of a martial arts academy or training at home, we have the Martial Arts mat that is right for you.
Resilite's Football Donut Drillers are perfect for teaching open field tackling and angle of pursuit. Donut Drillers are available in a variety of sizes to fit your needs.
Work on footwork, speed, and power with Resilite Football Agility Dummies.
Also great for football teams, Resilite foam Plyo Boxes are perfect for strengthening the lower body and help with explosiveness and conditioning.
THE BEST MARTIAL ARTS MATS FOR PREMIER ATHLETES
Resilite offers exclusive Martial Arts Mat features not found anywhere else, like our LiteWeight DigiPrint Mats that feature unlimited graphics in stunning high-definition and tape-free LiteWeight Zip Mats that are easier to clean and disinfect than vinyl-covered tatami-styled mats.
Every Resilite Martial Arts Mat is manufactured in the United States using the latest technology and best materials available for a mat with high-performance, durability, and a long life.
CUSTOM MARTIAL ARTS PADDING SOLUTIONS ALSO AVAILABLE
Resilite can help pad your entire training area for wall-to-wall protection that covers every inch. From post or column padding to custom padding solutions for a variety of obstructions, contact us for a free Martial Arts Quote or for design assistance.