FITNESS
From multi-purpose recreation centers and fitness facilities to cross-fit gyms and weight rooms, Resilite provides mats, flooring, and customized padding solutions to facilities across the country.
THE ULTIMATE IN FUNCTION AND PERFORMANCE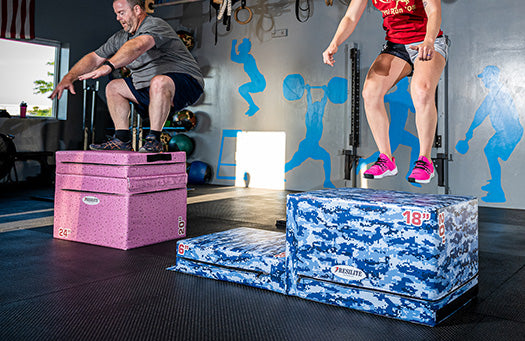 6-IN-1 PLYO BOXES
The fitness world has never seen a Plyo Box like this before. The first-ever 6-in-1 Plyo Box is here - one box. Six heights. The PATENT PENDING design allows for six heights to be combined into one box. Simply unhook the hook-and-loop tab to unfold the box, creating a 6 inch, 12 inch, and 18 inch box. Secured, the rectangular design of the jump box creates a 3-height plyo box consisting of 30 inches, 24 inches, and 20 inches. The PATENT PENDING 6-in-1 design not only saves you space, it comes at an unmatched value.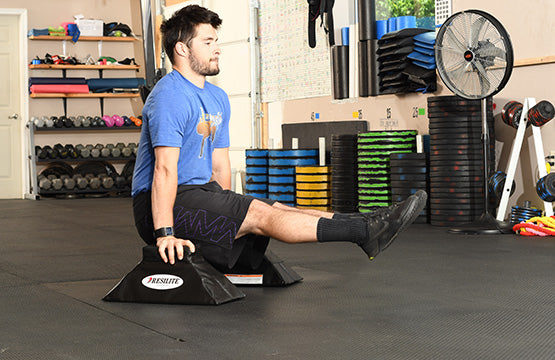 FITNESS BALANCE TRAINERS
The most versatility at a great value. Fitness Balance Trainers are a multi-functional trainer in a small package. Lightweight and portable, use one Balance Trainer for challenging Pistol Squat or using both, you can turn any workout into an intense full-body routine by using the Balance Trainer for Elevated Push-ups, Handstand Push-ups, or L-Raises. Fitness Balance Trainers are perfect for strength and balance training at home or in the gym.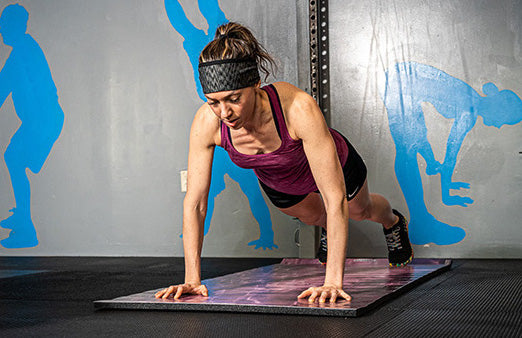 FUNCTIONAL FITNESS MATS
Lightweight and portable, Resilite's Functional Fitness Mat provides a soft area to de-stress with yoga, perform push-ups, sit-ups, and other light exercises. Easy to roll-up and compact enough to store under a bed or in a closet. Resilite's Functional Fitness Mats measure 5/8" thick x 2ft wide x 4ft long and feature a topcoat for easy cleaning and disinfecting.
SHOP OTHER FITNESS PRODUCTS
THE ULTIMATE IN FLOORING SOLUTIONS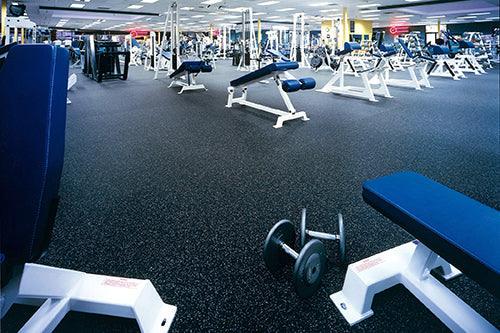 RESITOUGH FLOORING
Resilite's ResiTough Flooring will give you long-lasting and continuous protection for your floors and fitness equipment areas. Manufactured in the United States using the highest-quality recycled rubber. We offer both puzzle tiles as well as rolled flooring.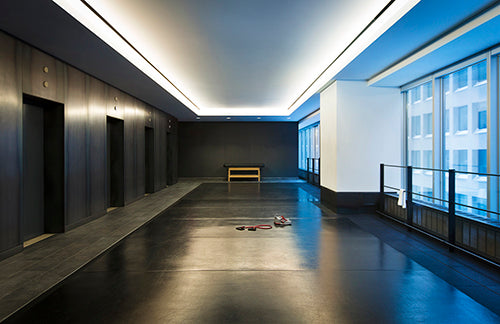 CLASSIC MATS
Classic Mats are a traditional-style, heavy-weight mat that is used in wrestling rooms nationwide. Providing the desired feel for training, Classic Mats have grown to be more than a wrestling mat and can be found in gyms and fitness centers across the country. Classic Mats are the preferred mat for permanent placement locations.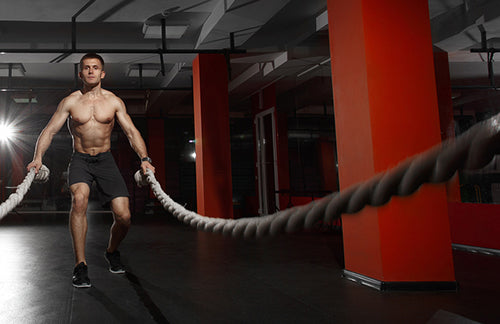 LITEWEIGHT MATS
LiteWeight Mats, as their name suggests, are lightweight and portable. Perfect for frequent set-up and take-down, LiteWeight Mats offer a similar feel and excellent shock-absorption as Classic Mats. After use, easily roll the LiteWeight sections and stand them on-end for convenient storage.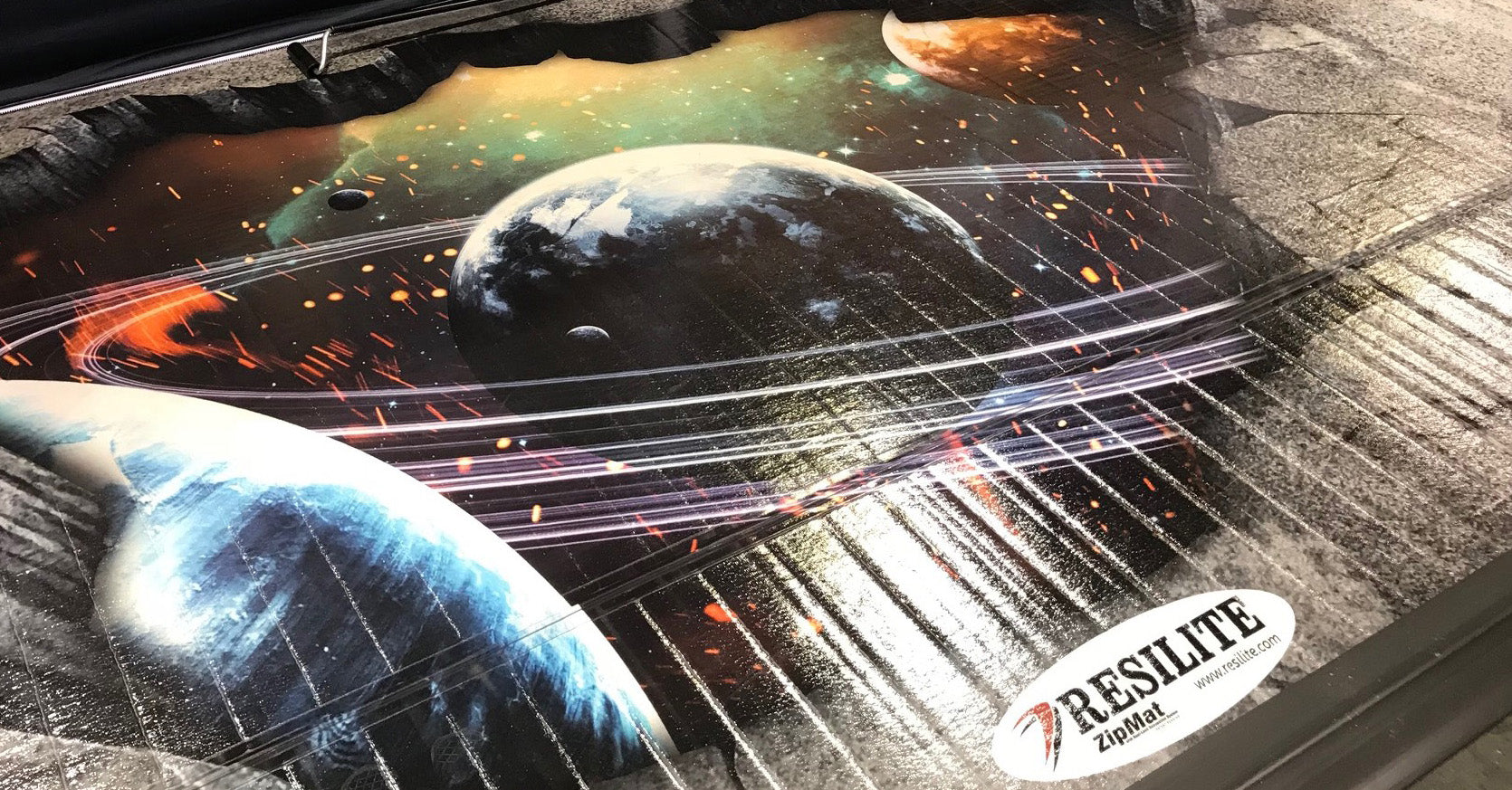 EXCLUSIVE DIGIPRINT TECHNOLOGY
Welcome to a new millennium in mat design! Resilite's exclusive printing technology allows you to create vibrant, dramatic custom wrestling mats using high-resolution, photo-realistic graphics and images. DigiPrint is available on any new LiteWeight Mat or Wainscot Wall Padding.
LEARN MORE ABOUT OUR DIGIPRINT TECHNOLOGY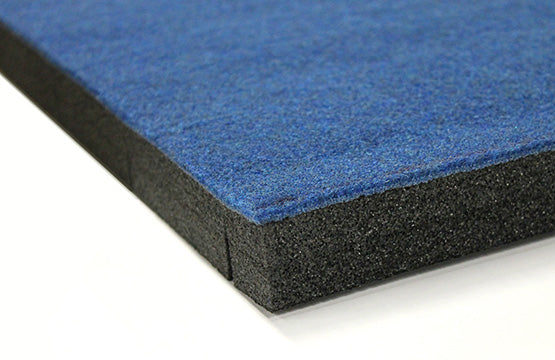 CARPETED FOAM FITNESS FLOORING
Carpeted foam flooring is another great solution for use in multi-purpose areas. Resilite has the perfect solution for your facility: whether it's a single carpeted practice mat or carpet-bonded foam rolls to fill an entire room, we've got you covered.
SHOP NOW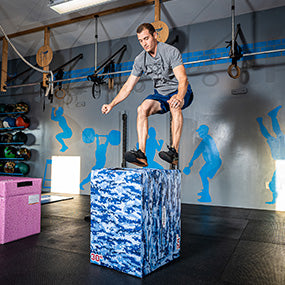 "You can't beat the quality and performance of Resilite's 6-in-1 Plyo Box. They're super sturdy, but still soft enough to make for an easy landing."
Jake Stabley,Owner of Hereafter Fitness