WALL PADDING
Let Resilite design a solution that fits your space and provides the quality protection you need. From wrestling rooms and gymnasiums to fitness centers and early childhood education facilities, Resilite protects athletes, toddlers, and everyone in between.
REQUEST A QUOTE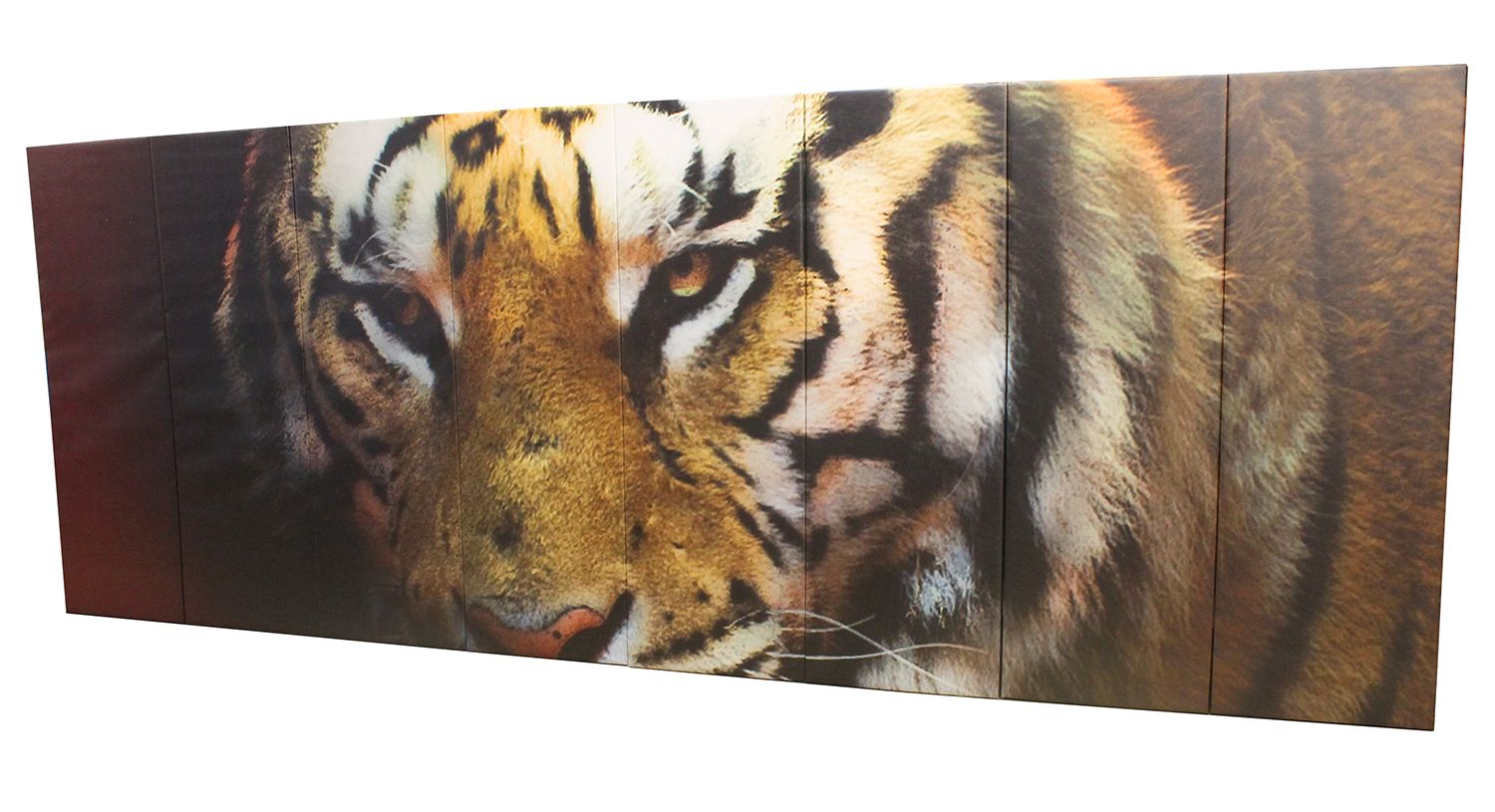 THE BEST PADDING WITH CUSTOM OPTIONS
Resilite's unique padding solutions provide protection in gymnasiums, churches, fitness and recreation centers, and everything in between. Resilite's three solutions include Kwik-Stik permanent and continuous padding, LiteWeight continuous padding, and Wainscot wall panels. Fire-rated Wainscot panels are also available when needed.
Resilite also offers a variety of protective product solutions for hard-to-protect areas such as outlets, corners, edges, flooring, or any other area of your facility. Resilite even offers a variety of mat accessories that help with everything from cleaning to transport.
Types Of Wall Padding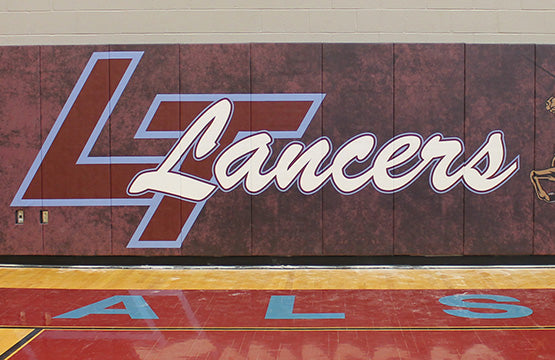 WAINSCOT WALL PADDING
Perfect for gymnasiums, fitness centers, basketball courts, and indoor walls, Wainscot Wall Padding Panels offer multiple protection, size, and installation styles for maximum versatility. The durable 14-ounce reinforced laminate vinyl provides superior puncture, tear, and fire resistance in 12 fabric colors. Wainscot Wall Padding Panels are also easy to clean with built-in antibacterial and antifungal agents.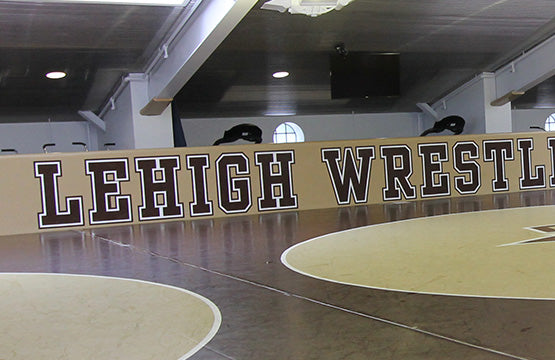 KWIK-STIK WALL PADDING
Kwik-Stik Padding offers medium-to-heavy duty continuous protection for wrestling rooms, gymnasiums, basketball courts, and defensive/tactical training rooms. Easy to clean, Kwik-Stik Wall Padding is available in 16 vinyl paint colors, can be customized with your artwork and graphics, and can be color-matched to any Resilite Classic or LiteWeight Mat.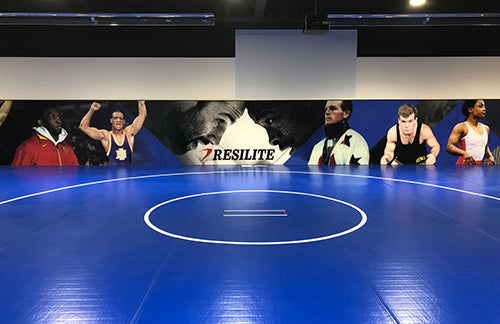 LITEWEIGHT WALL PADDING
Resilite's LiteWeight Padding provides continuous protection on walls for wrestling rooms, fitness areas, home gyms and exercise rooms, training rooms, preschools, daycares and early childhood centers. LiteWeight Wall Padding is easy to install and can be color-matched to any Resilite Classic or LiteWeight Mat with 16 vinyl paint colors available. Or, showcase a truly stunning design with photo-realistic graphics in high-definition with Resilite's exclusive DigiPrint technology.
Request A Wall Padding Quote