LITEWEIGHT MATS
Resilite LiteWeight Mats combine the most versatility with the greatest performance available. Our LiteWeight Mats go far above and beyond the dull, stiff surface used on other light weight mats.
REQUEST A QUOTE
SUPERB PROTECTION. EXCLUSIVE SURFACE. UNMATCHED CUSTOMIZATION.
Featuring our exclusive hot-sprayed, vinyl-coated surface, they have the same feel as our Classic Mats, and their bright look and durable finish last for years.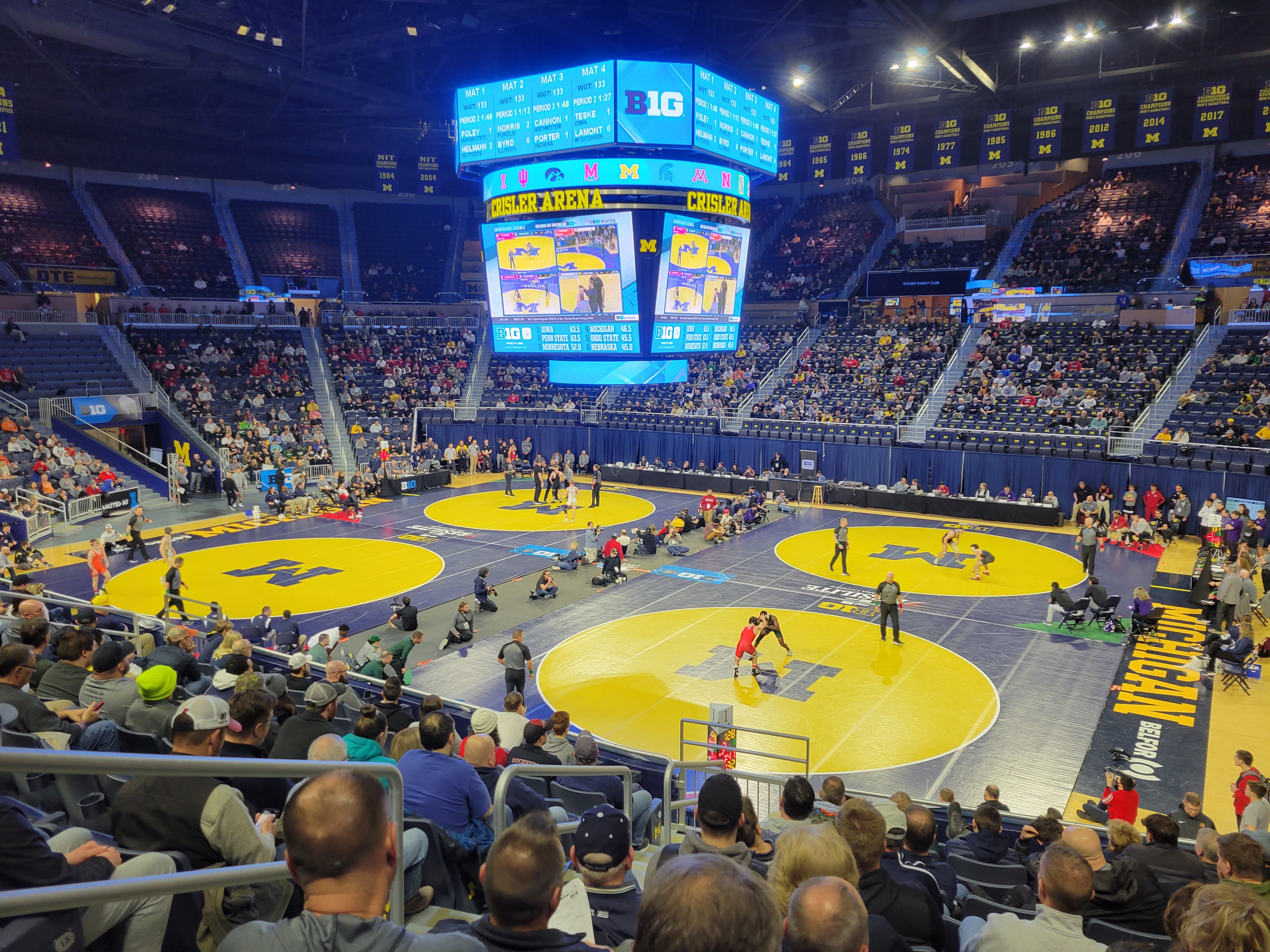 DID YOU KNOW?
In March of 2023, The University of Michigan continued the recent trend of universities using Resilite LiteWeight Mats at the Big Ten Wrestling Championships.
When To Choose A Resilite LiteWeight Mat
You want superior protection and performance
The Resilite "G-Max Approved" seal is your assurance that our LiteWeight Mats meet or exceed the ASTM 355 impact test.
You want the best mat surface combined with maximum portability
Resilite LiteWeight mats feature the same exclusive hot-sprayed poly-vinyl coating used on our Classic Mats, and our 1-5/8" polyethylene foam core with flexible tambour slits makes for easy rolling, moving, and handling.
You want unlimited graphics and artwork customization options
Our exclusive DigiPrint technology uses vivid-color high-definition printing with a color-enhancing topcoat.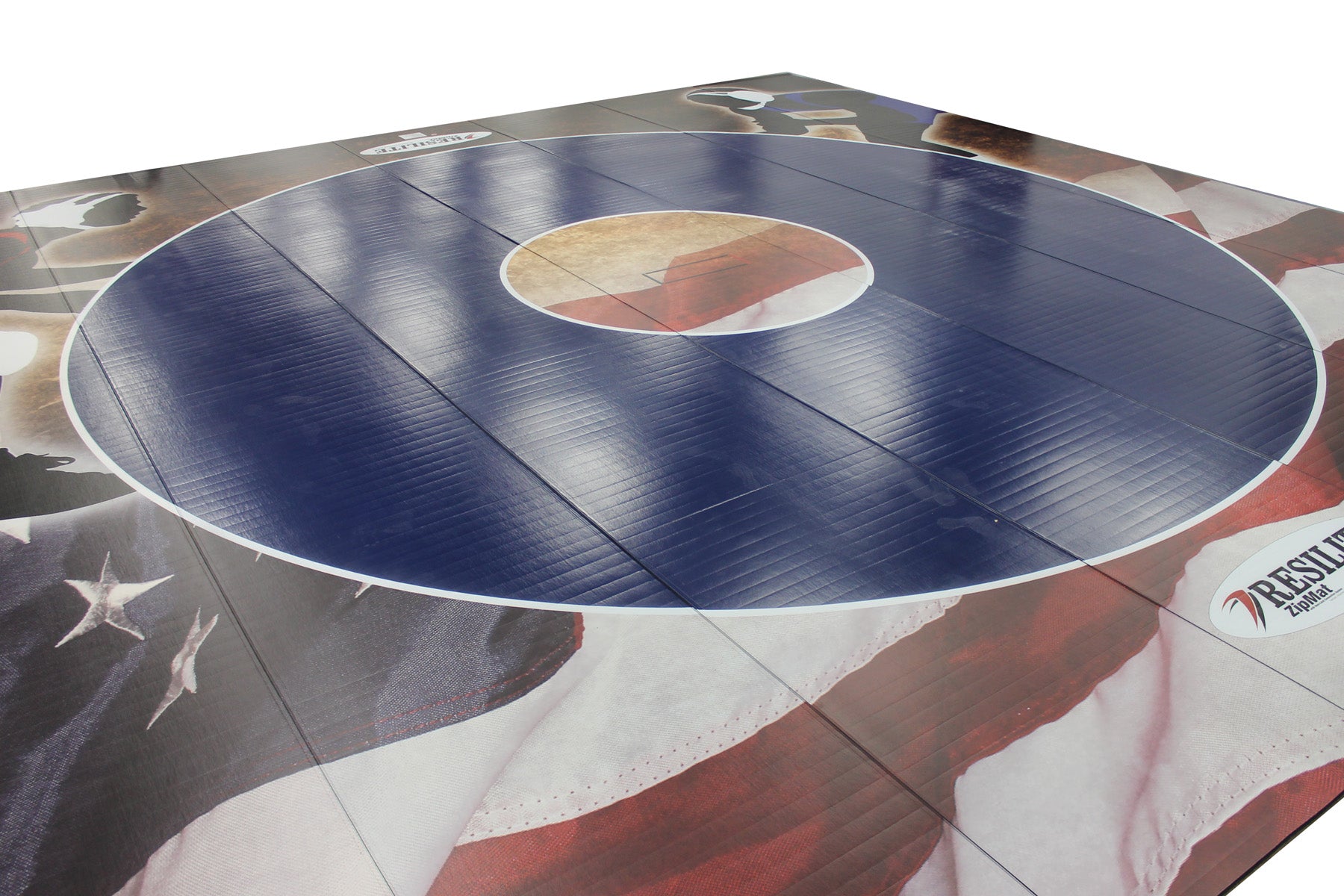 TAKE MAT DESIGN TO THE NEXT LEVEL
Welcome to a new millennium in mat design! Resilite's exclusive printing technology allows you to create vibrant, dramatic custom wrestling mats using high-resolution, photo-realistic graphics and images. DigiPrint is available on any new LiteWeight Mat or Wainscot Wall Padding.
LEARN MORE ABOUT OUR DIGIPRINT TECHNOLOGY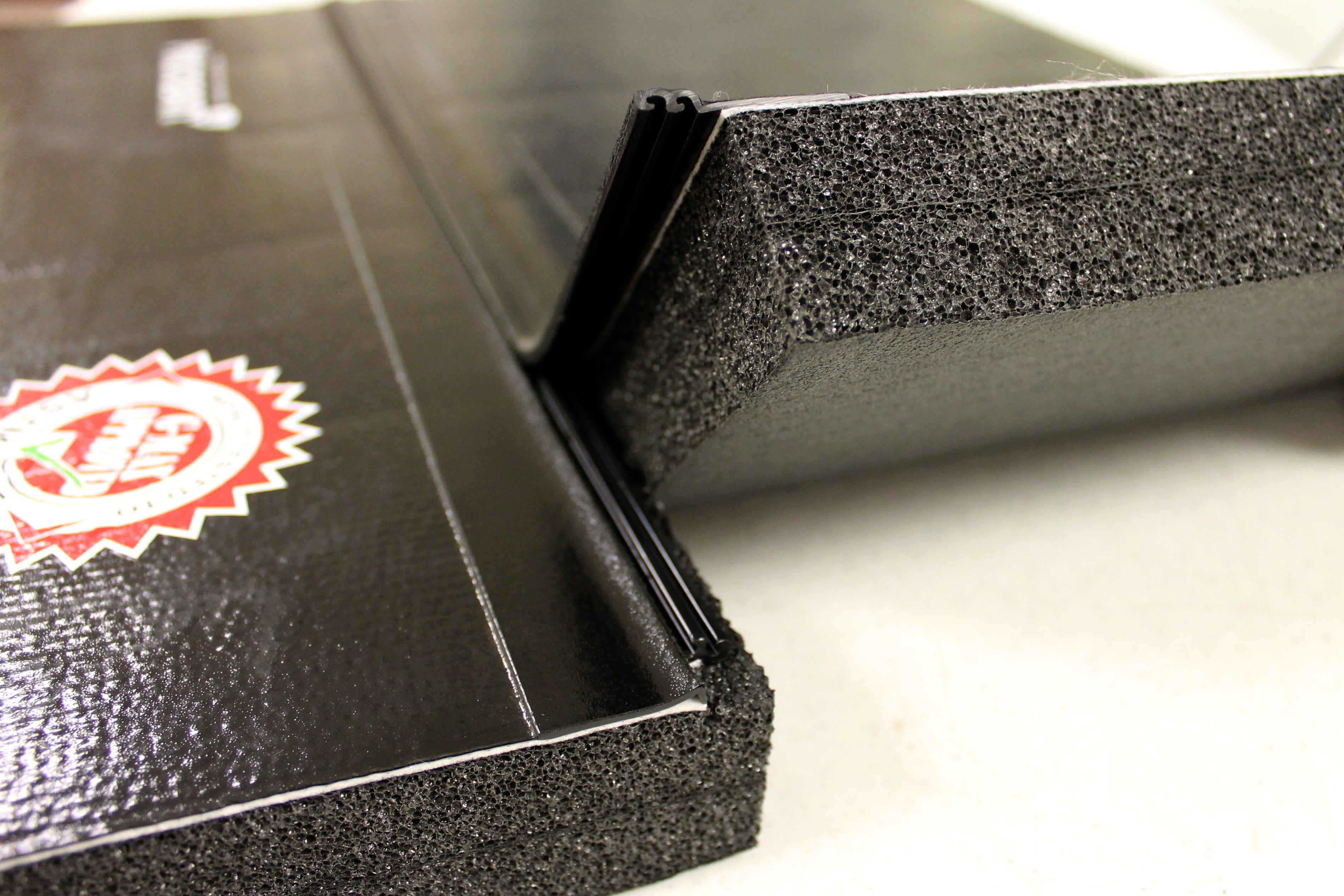 CUTTING-EDGE TAPE-FREE CONNECTION
Resilite offers the first - and only - interlocking connection system for a tape-free wrestling mat. Our innovative, patented connection technology makes set-up quick and simple and produces a resilient, long-lasting seal.
LEARN MORE ABOUT OUR ZIP MATS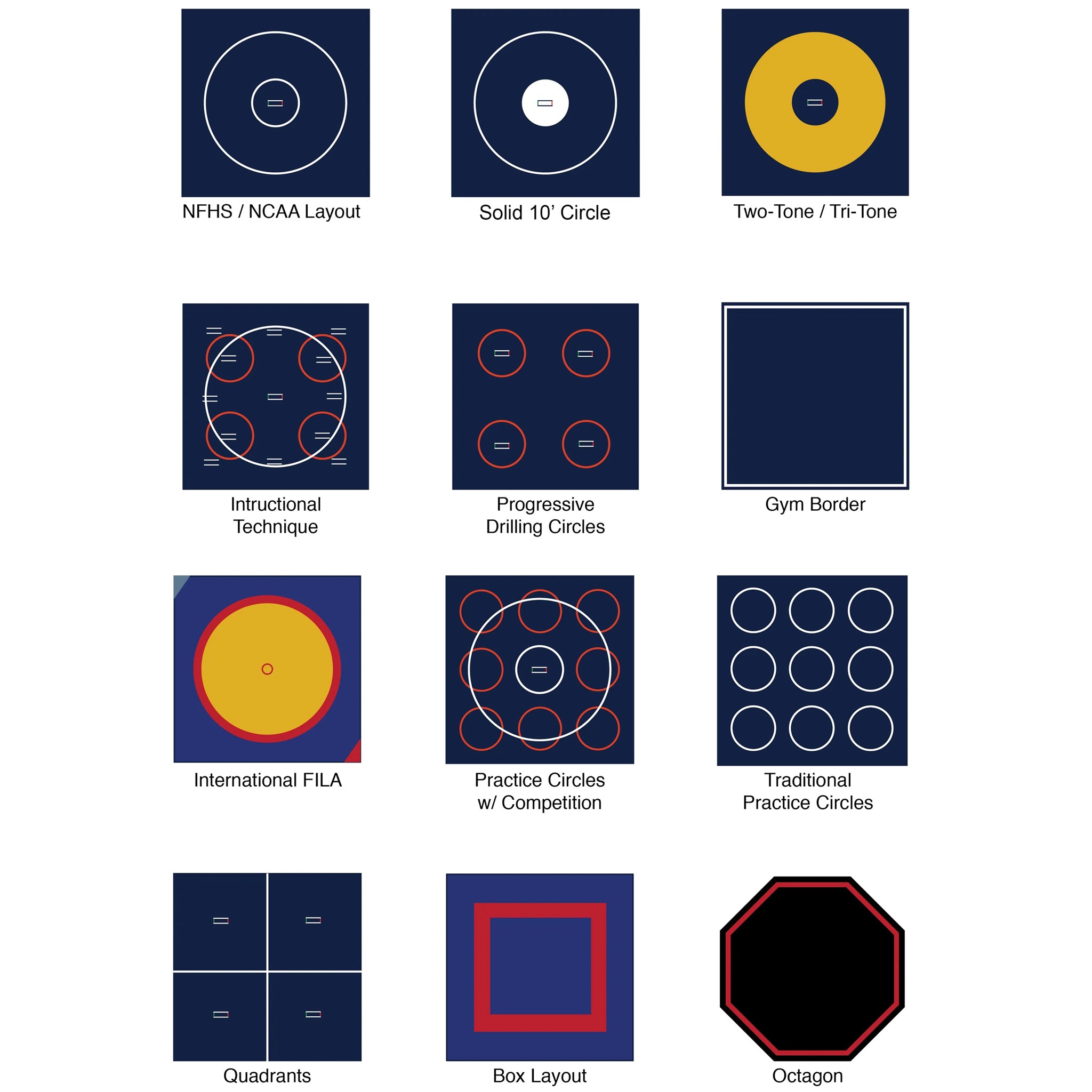 LAYOUTS
Choose from the standard competition layouts and practice markings shown, or have us design a custom layout for you. LiteWeight Mats are coated on the top surface with our exclusive vinyl coating
STANDARD - Painted one solid color with referee/starting lines in a contrasting color. One set of referee/starting lines is included.
TWO-TONE - Two-Tone mat layouts use two colors. One set of referee/starting lines is included.
TRI-TONE - Tri-Tone mat layouts use three or more colors. One set of referee/starting lines is included.
INTERNATIONAL - Choose from international markings (FILA) or Freestyle Greco-Roman color options. Includes opposite red and blue corners and a 1-meter center circle. You may choose to have a Broken Passivity Zone Line.
PRACTICE - When designing your practice mat, keep in mind the following: speed and type of drill, skill level, size and age of users, number of participants, and available space and required buffer zones.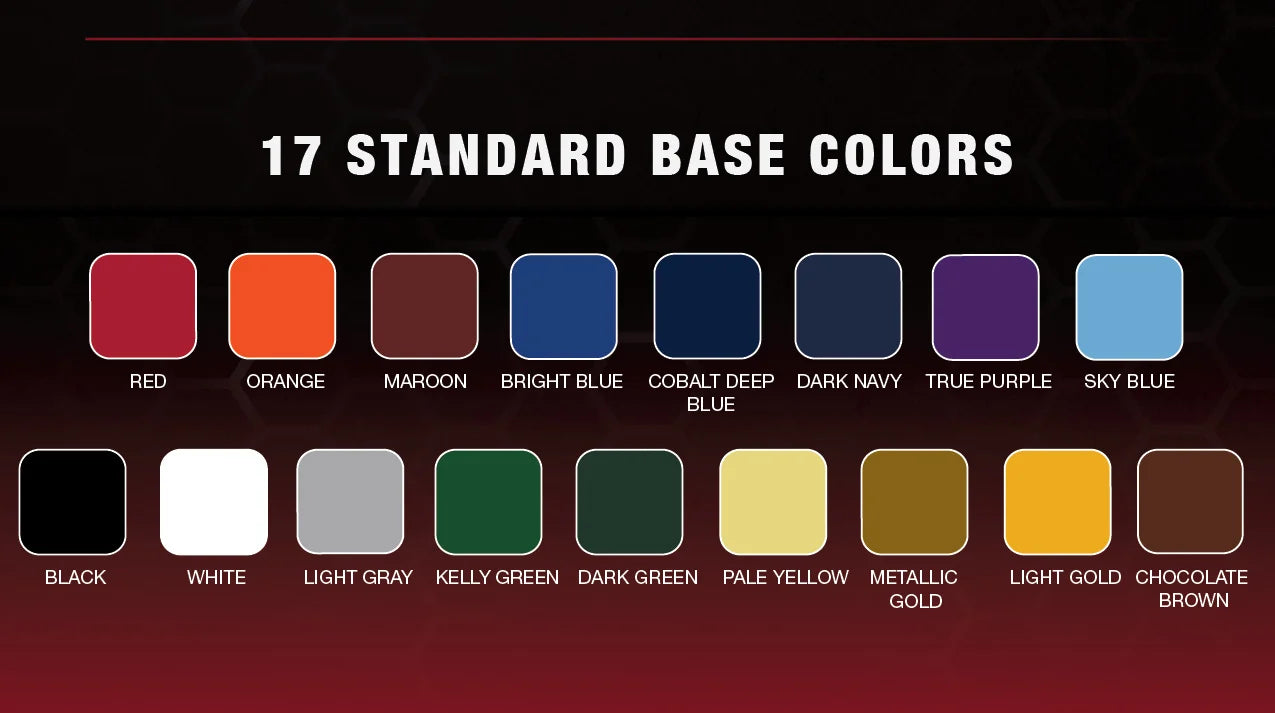 COLORS
Vinyl paint is applied using a hot-spray technique for better mat feel and durability. Our exclusive #457 hot-spray polyvinyl coating is available in 17 standard colors.
Special colors are available upon request for an additional charge.
Colors are for screen representation only; actual colors may vary. Contact us to request a color sample.
Request A LITEWEIGHT MAT QUOTE