CLASSIC MATS
Wrestlers, coaches, and officials prefer the look, feel, and comfort of the Classic Mat. The Resilite Classic Mat changed the sport of wrestling when it was introduced in 1959 and it has been used by hundreds of thousands of customers worldwide since.
REQUEST A QUOTE
SUPERIOR DURABILITY. OUTSTANDING PROTECTION. EXCEPTIONAL GRAPHICS.
Resilite Classic Wrestling Mats are designed to be the longest-lasting and most durable mats available, and they meet the high demands of our customers with a variety of options and two complete wrestling surfaces.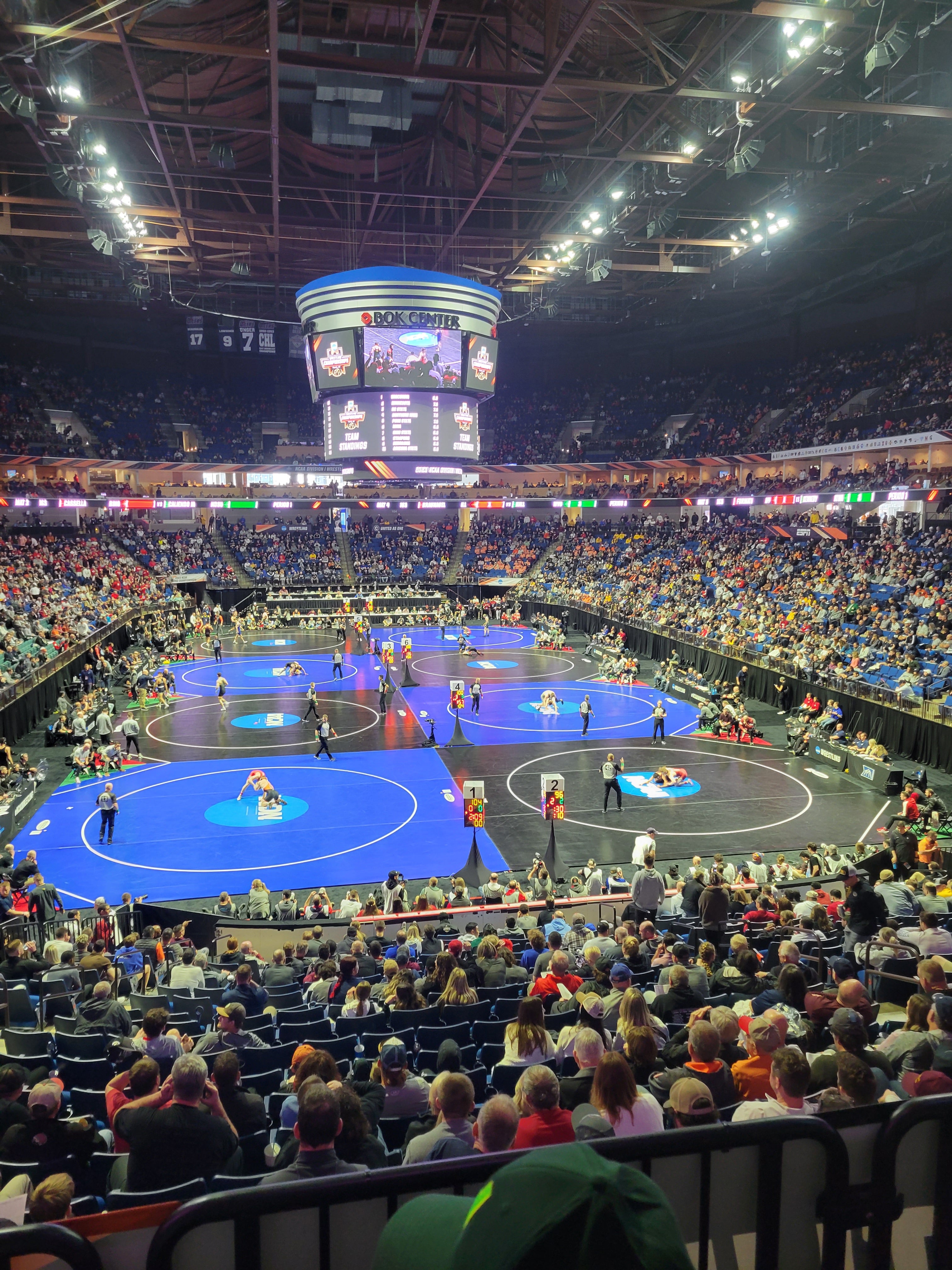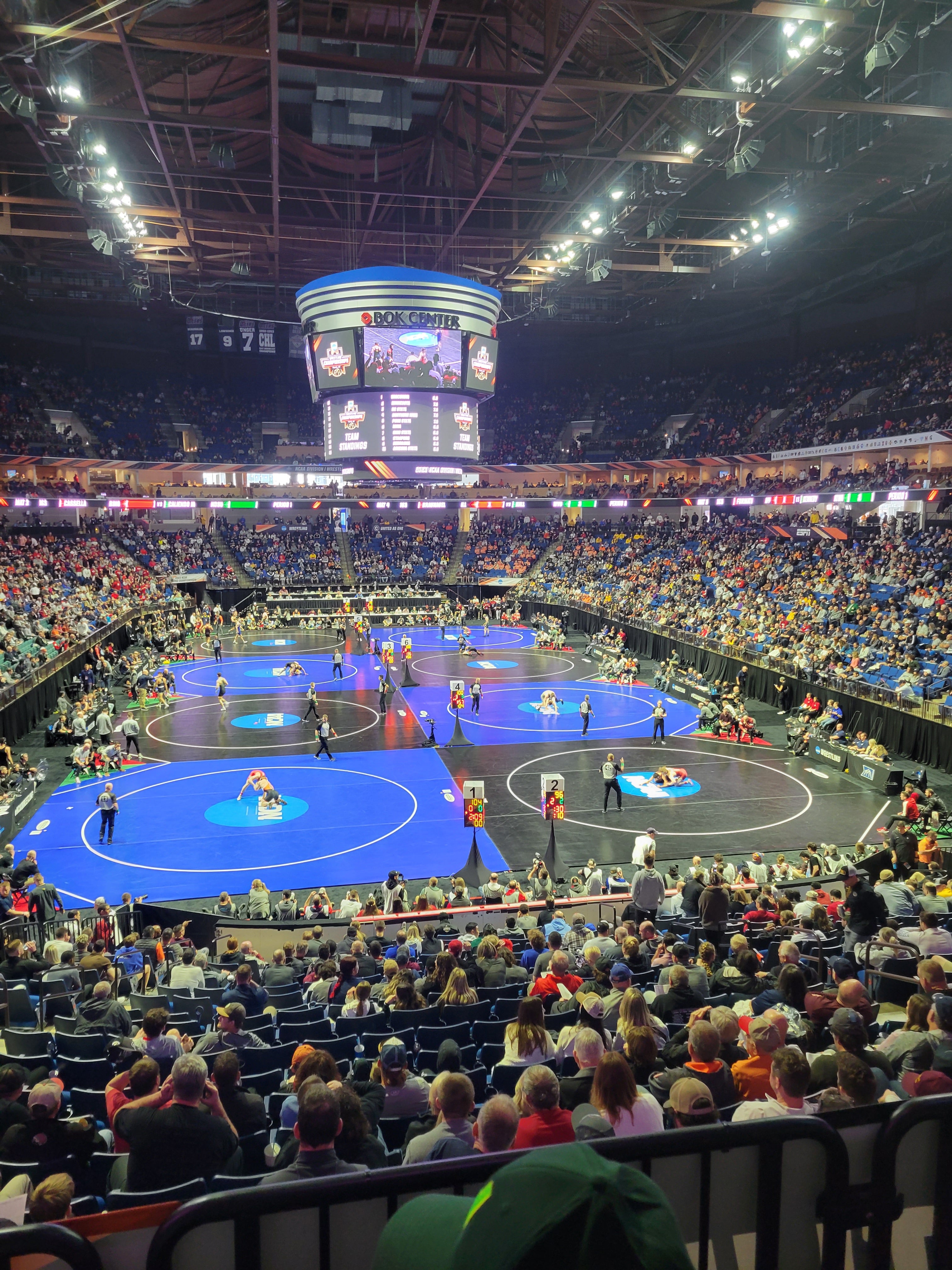 DID YOU KNOW?
The 2023 NCAA Wrestling Championships in Tulsa, Oklahoma, marked the 60th consecutive year that Resilite has provided Classic Mats for the national tournament.
When To Choose A Resilite Classic Mat
You want a product with maximum longevity
Resilite Classic Mats are double-sided, giving you two complete wrestling surfaces and doubling the life of the mat. They're coated on all sides with our exclusive #457 poly-vinyl coating leaving no exposed foam, and can be reconditioned for extended use.
You want the best impact protection, inch for inch
The Resilite "G-Max Approved" seal indicates that our Classic Mats meet or exceed the ASTM 355 impact test, and our closed-cell rubber nitrile foam core is one of the most shock-absorbing foams for its thickness.
You want to make a long-term, high-value investment
The closed-cell rubber nitrile foam core is the longest-lasting foam available. With their higher density and greater thickness, Resilite Classic Mats last up to twice as long as standard lightweight mats. You can even further extend the life of your mat with Resilite accessories.
SEE THE RESILITE DIFFERENCE
Classic Mats are made from Absorption Foam. Flexi-Roll mats are made from a Rebounding Foam. 
So, what does that mean? Absorption foam absorbs the energy of the object while rebounding foam rebounds and multiplies the energy back into the object. In this video, you can see how the bowling ball responded to hitting a classic mat (absorption foam) compared to a competitor's Flexi-Roll mat (rebound foam). There is no comparison when it comes to impact protection and athlete safety.
That's the Resilite Difference.
EACH MAT HAS A UNIQUE STORY
Our mats are meticulously handcrafted and hand-painted in the heart of Pennsylvania with the utmost care and attention to detail. Each mat has its own character and its own story to tell.
This unique and distinct craftsmanship has led to Resilite becoming one of the most trusted names in wrestling.
Resilite's Classic Mats are available in two thicknesses, 1" and 1-1/4". Both meet or exceed ASTM F 1081-03 "Standard Specification for Competition Wrestling Mats" in accordance with ASTM F 355 "Test Method for Shock Absorbing Properties of Playing Surface Systems and Materials."
Download specs for RSP-600 (1") »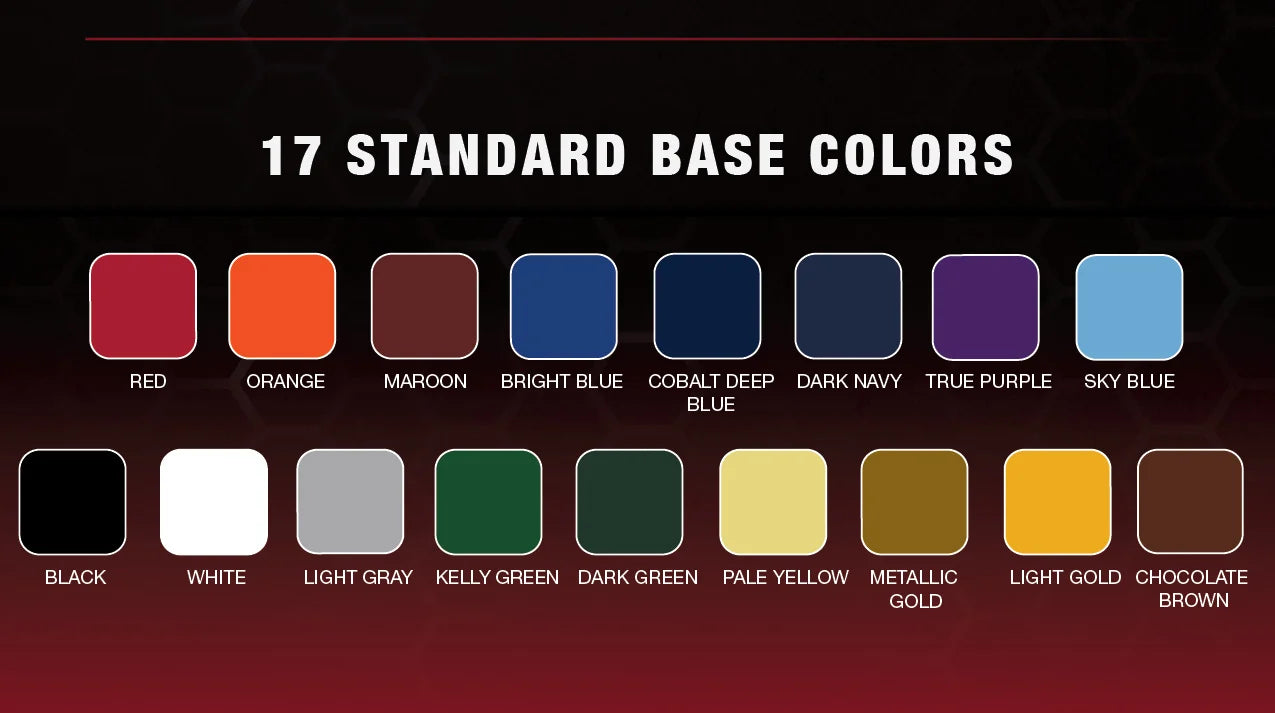 COLORS
Vinyl paint is applied using a hot-spray technique for better mat feel and durability. Our exclusive #457 hot-spray polyvinyl coating is available in 17 standard colors.
Special colors are available upon request for an additional charge.
Colors are for screen representation only; actual colors may vary. Contact us to request a color sample.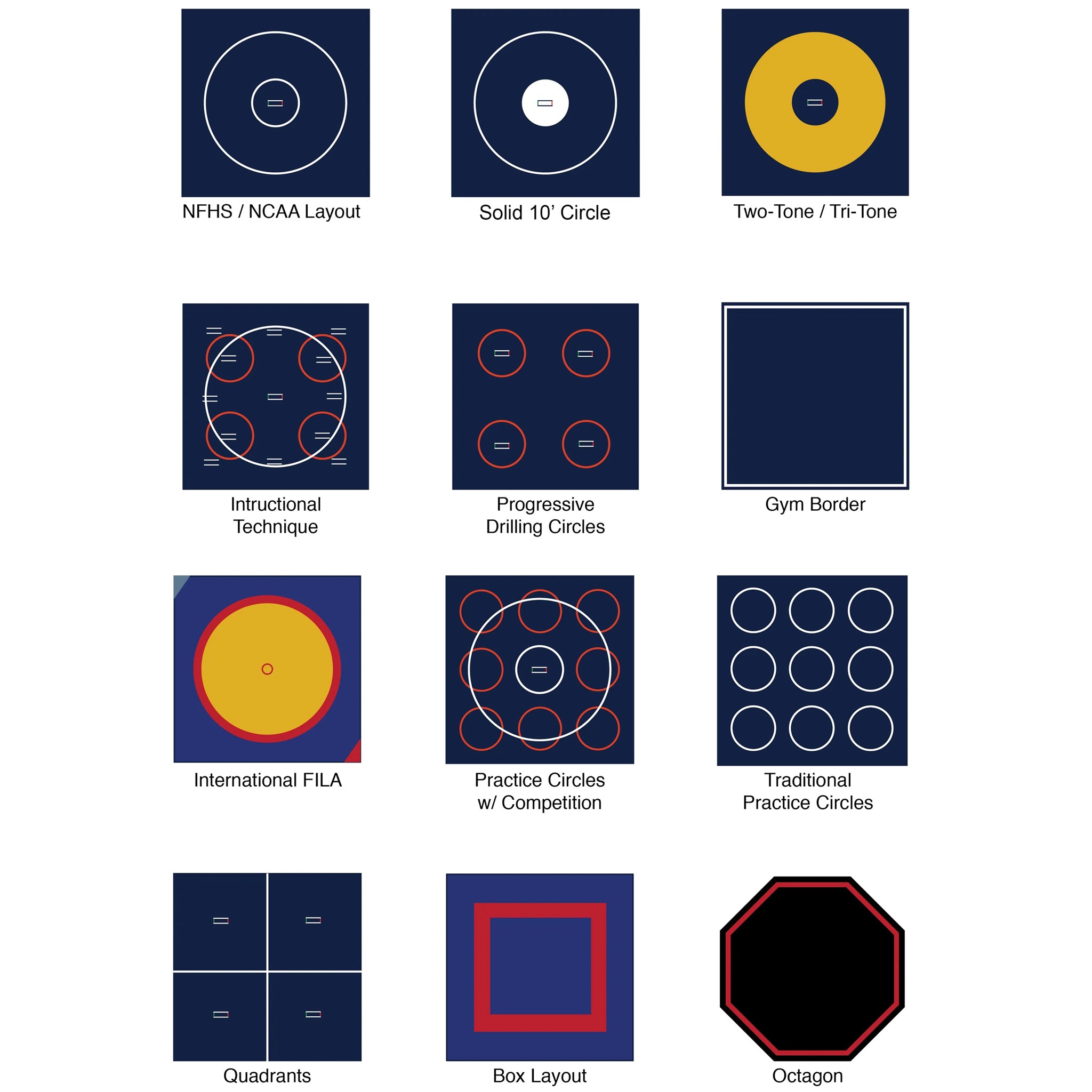 LAYOUTS
Choose from the standard competition layouts and practice markings shown, or have us design a custom layout for you. Classic Mats can accommodate a different layout on each side.
STANDARD - Painted one solid color with referee/starting lines in a contrasting color. One set of referee/starting lines is included.
TWO-TONE - Two-Tone mat layouts use two colors. One set of referee/starting lines is included.
TRI-TONE - Tri-Tone mat layouts use three or more colors. One set of referee/starting lines is included.
INTERNATIONAL - Choose from international markings (FILA) or Freestyle Greco-Roman color options. Includes opposite red and blue corners and a 1-meter center circle. You may choose to have a Broken Passivity Zone Line.
PRACTICE - When designing your practice mat, keep in mind the following: speed and type of drill, skill level, size and age of users, number of participants, and available space and required buffer zones.
REQUEST A CLASSIC MAT QUOTE
COMPLETE TRAINING ROOM DESIGN
Create a training room environment to boost team spirit and enhance performance. Only Resilite produces the mats and padding you need with the colors and graphics you want.